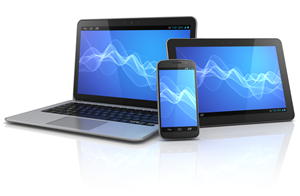 New rules from the Internet Corporation for Assigned Names and Numbers (ICANN) have come into place regarding verification of WHOIS data on some domain extensions.
These rules covered under the Registrar Accreditation Agreement (RAA) mean that registrars take reasonable steps to investigate and correct inaccurate Whois data.
How does the RAA affect my domain?
If you hold a domain with one of the extensions listed below you will need to verify your WHOIS contact details or risk having your domain suspended until you verify your details. This would cause your website, email and any other services associated with this domain to go down.
How can I prepare for this?
Ensuring your WHOIS contact email address is up to date, as this is how you'll be contacted to verify your WHOIS data.
You should be able to view and change your WHOIS contact details by logging into your domain registrar control panel.
You can also see your current WHOIS contact details at http://who.is by searching for your domain name.
NOTE: If you have privacy protection enabled on your domain you won't be able to see your contact details here.
Affected Domain Extensions:
.aero
.asia
.biz
.cat
.com
.coop
.info
.jobs
.mobi
.museum
.name
.net
.org
.pro
.tel
.travel