2012 marks the 4th anniversary for the Shorty Awards, the only awards that honour producers of short content on social media.
There are some 55 Featured categories and over 4,000 community created categories so pretty much anything on twitter can be voted for from Food Trucks to Comedians to Travel.
Voting is very easy as well and it uses, you guessed it…  Twitter!
Just tweet saying "I nominate @Username for a Shorty Award in #category because…"
You need to fill in the username, category and reason for your nomination or your vote wont count.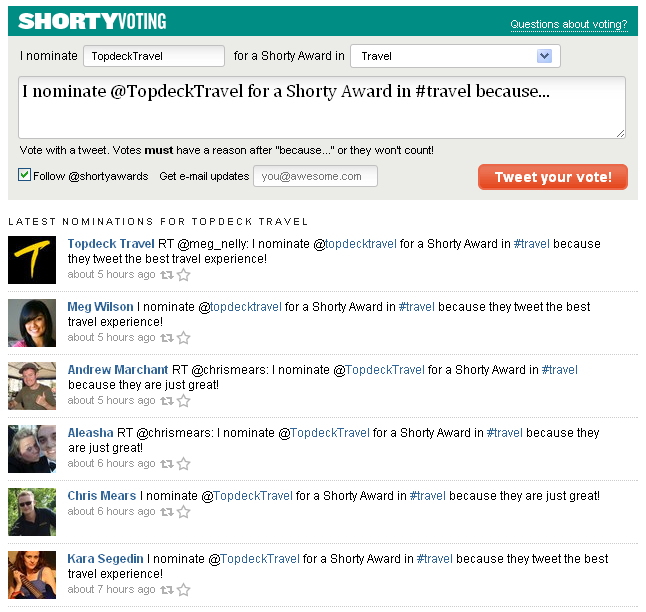 If you vote twice in the same category only the most recent vote will count, so be careful if you re-tweet other votes!
The winners are decided after nominations close on 17 February 2012. The top 6 relevant nominees will then be short listed and a winner will be chosen by the judges in the Real-Time Academy. The most nominated user in each category will also receive a Shorty Vox Populi (popular vote) distinction.
At a short awards ceremony in New York some of the winners will be announced and winner will get to make their 140 character speeches.
So what are you waiting for, there's only one month left to vote! Let the people you follow know you think they're cool!