With microbloging social media tools like Twitter it looks like Google is loosing field when it goes to live events. Simply news is there posted by people on the stadiums and other venues – not on Google!
However search giant reinvented themselves to stay in a play for the internet users. Company decided to go with live updates but not just that, they connected situation on the pitch to their interactive doodles.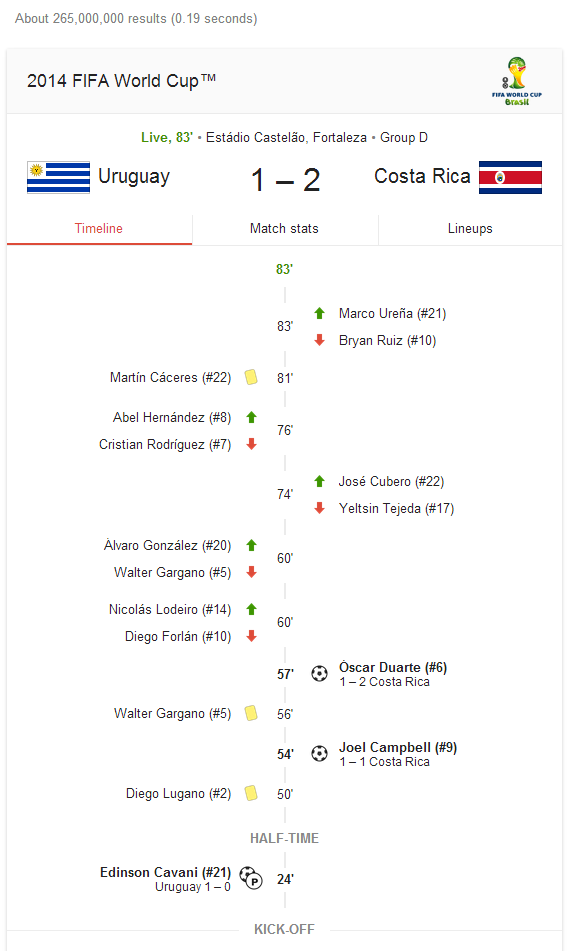 I reckon it works as for a search engine but it proves Google should never enter Social Media battle using G+. They should embrace social media movement by feeding a lot of social media functionality to their search but they should avoid going in to the battle for supremacy in a the social media world. This same way as Microsoft failed to invade successfully their search field they failed to do this to Facebook, Twitter or even LinkedIn.