Yesterday Google announced on their Webmaster Central Blog that a new Webmaster Tool Homepage layout was available for accounts that have less than 100 sites (verified or unverified).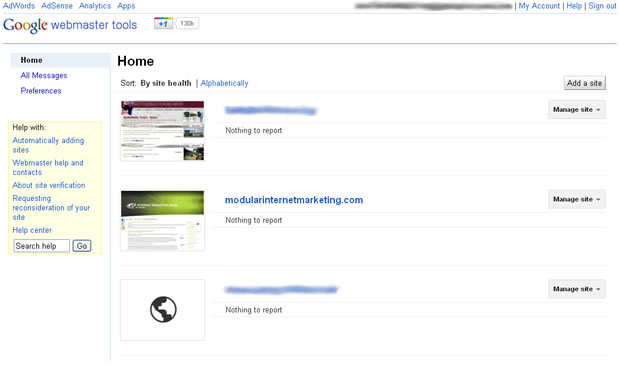 The new layout shows users a brief health check for every site on their account as well as a small screenshot of the homepage.
There are currently only 3 issues reported:
Malware detected on the site
Whether any important pages have been removed by the URL removal tool.
Whether any important pages have been blocked by the robots.txt file.
Right now, that's not really much, but it leaves a lot of room to expand. Sowing any HTML or crawl errors could be helpful, or just have a small overview of no. of search queries, clicks and links if there are no errors to report.