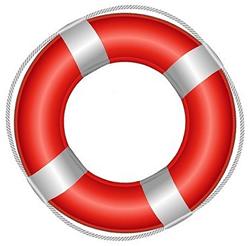 With all the new Google algorithm updates. SEO players have to respond using the correct Google guidelines. The biggest three updates that Google have produced over the past year are the Panda, Penguin and Hummingbird.
These updates have required SEO experts to ensure they're using reputable search engine optimisation techniques. Don't believe me just ask Rap Genius, who were caught spamming links back to their site and were subsequently punished for it.
The first update Panda was made to make sure that quality content was produced and if you were linking sites to a page that had no relevant information on it Google would penalise you for it. The Penguin update was all about back-links which of course was the update that affected Rap Genius. The final update released recently is Hummingbird which picks up conversational concepts and is again built to help show quality content.
A trend which has arisen from these updates is for Google search recovery services. These will help anyone who has bad SEO or been penalised by Google to get back on track using the latest Ethical SEO techniques and re-building a positive relationship with Google.
Our top 5 techniques to avoid being penalised by Google are:
Quality Content – This is key to good SEO and a positive relationship with Google.
Good Linking – The links to your site need to be referred from genuine users and sources and not spammed on either your site or others.
Up to date SEO – Ensure you know what the latest Google guidelines are (normally you're fine but we think it's better to be safe than sorry).
White Hat techniques – You may be wanting more visits but if your site is good enough people will come (Don't attempt any black hat SEO techniques as Google will flag these pretty quickly and may take your site out of their search results).
Don't Dilute Keywords – We all know keywords are a good way to guide users to your site. However, over use of keywords in page titles, meta descriptions and content can cause your site to rank lower in Google. Repeated offences can cause Google to penalise you.
Stick by these and you should be fine (while improving web content at the same time). If you feel you have been penalised by Google and need help with your SEO take a look at our SEO rescue service.