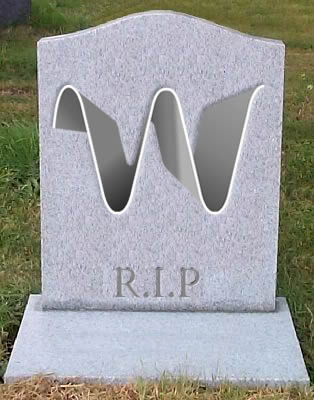 Google has now officially announced the end of Google Wave. Google has sent out emails to all users informing them that as of 31 January 2012 Google Wave will be read only and it will be turned off on 30 April 2012. If you want to continue using Wave there is an open source project called Walkaround that allows you to import all your waves from Google.
It was announced back in August 2010 that due to it's lack of user adoption, mainly because Google tried to replace two perfectly good products that don't need to be merged or improved, e-mail and instant messenger. While it was a useful messenger meeting tool I'm led to believe most users just played games and shared memes with it!
Now Google is preparing for the wave of the future Google+!