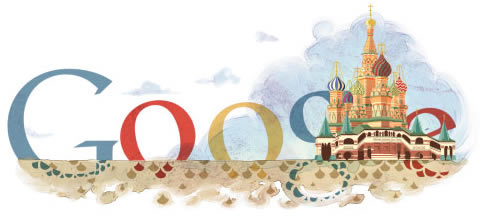 Google is celebrating the 450th anniversary of the Cathedral of the Protection of Most Holy Theotokos on the Moat, more commonly known as St Basil's Cathedral.
The Cathedral was erected in Red Square, Moscow in 1561 and took 6 years to construct.  It marks the Geometric centre of the city.
What do you think of it? Let us know in the comments.