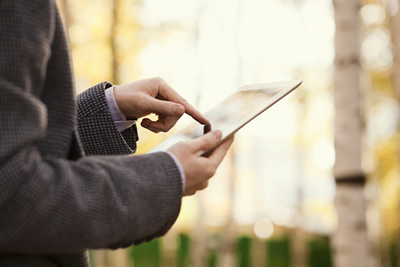 Currently the consumer phone market is a 2 horse race in terms of operating systems, between Android and iOS. Since the iPhone release the mobile market has rocketed. Going from the business requirement of emails whilst on the move to the desire to do more all of the time. Whether that is finding directions or like myself playing cut the rope to make the train journey a little more pleasant!
Microsoft launched Windows 8 in October, 2012 this was their first real effort to take a slice of the mobile/tablet market share. Between October 2012 and January 2013 the Microsoft mobile market share fell by 0.1%. However this does not discourage my opinion on which will be the most popular mobile OS (Operating System) in 3 years time. I know it is a very bold statement to say that Microsoft's OS will be the front runner in a two horse race that is not even a part of, especially when initial sales have not even met expectations.
The release of an OS will never be enough to make it widely used amongst the consumer market. Especially when your mobile ecosystem is tiny! But the release of Windows 8 means there is now a proper platform for the Microsoft app ecosystem to grow. Android and iOS would be no where near as popular in this day and age if all the app store offered was re-skinned calculators. It is the innovation of the app designers and developers that is providing the user with more reasons to use their phone.
I believe once the Microsoft app ecosystem has a healthy amount of life, this is when we will see the real developments to the OS and a growth in users picking up a smartphone on the OS. Microsoft has some of the greatest developer minds at their disposal and they already have a very large amount of consumer trust.
I have no issue with my android based device and I enjoy it very much and at the moment I wouldn't swap it for anything! Hopefully it's my brain talking when I say that I believe a windows phone will be the thing to have in 2016 and not my new found love for developing in C#